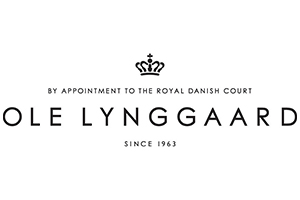 Ole lynggaard Copenhagen
Brand founder, Ole Lynggaard, was born in 1936. Even as a child, he enjoyed working with his hands and was smitten with sculpting and drawing. Hugely inspired by nature, art and architecture, Ole Lynggaard always knew that he would follow a creative vocation.
He was inspired to become a goldsmith by his parents, who owned two fine jewellery stores. During his years as a goldsmith's apprentice in the late 1950s, Ole Lynggaard was surprised to discover that the actual designing process was a very limited part of the education. At that time, goldsmiths were first and foremost master craftsmen with the skills to create classic jewellery designs. This traditional approach did not satisfy Ole Lynggaard's burning creative ambitions.